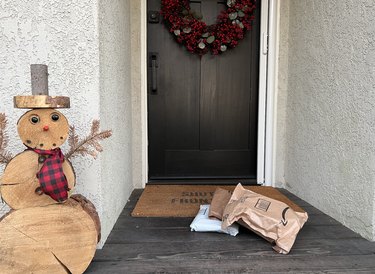 A feature on Echo smart speakers and smart displays can notify you when a package is delivered as well as what's inside. It's a convenient way to know when something you've been waiting for is delivered. You know, so you don't rush outside to get the package, only to be disappointed by your partner's four pack of deodorant.
It can be a slippery slope during gift giving season as Alexa doesn't know not to announce gifts to the whole household — that is, unless you change your Amazon shopping notifications in the Alexa app to keep gifts a surprise.
Check out the notification options below.
How to turn off package notifications on the Alexa app
Open the Alexa app.
Tap More in the bottom right corner of your screen.
Tap Settings > Notifications > Amazon Shopping.
Under Say or Show Item Titles, toggle off "including items in your shopping cart marked as gifts, or those that might be gifts during major holidays."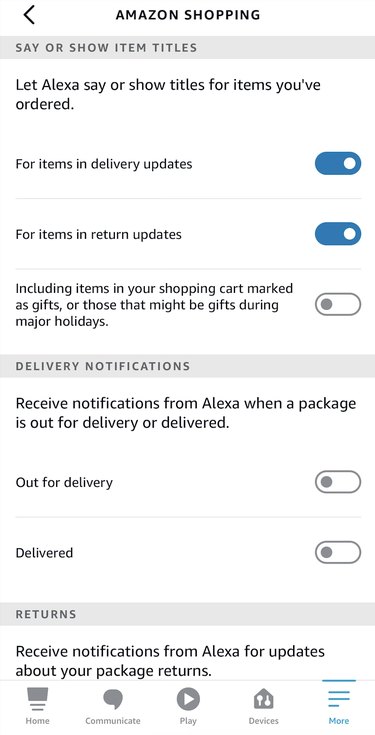 You'll still receive announcements on Echo speakers and on-screen notifications on Echo smart displays for your packages, but any item you've selected as a gift in your shopping cart won't be announced (or any item Alexa thinks is a gift). If you don't want to receive any package notifications, toggle off "For items in delivery updates," "For items in return updates," and under Delivery Notifications, toggle off "Out for delivery" and "Delivered."