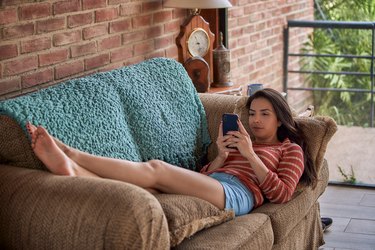 Unfortunately, there are more than enough reasons why you'd want to block someone from calling your iPhone. So, whether you want to block spam calls, an ex partner or an ex friend, or anyone else you don't want contacting you, there's an easy to way to do it.
Blocking a number prevents that number from calling your phone, FaceTiming, and texting you. If they attempt to call you after they've been blocked, it'll go straight to voicemail, and if they try to text, it'll appear to be delivered even though you'll never receive it. Someone calling from a blocked number can still leave you a voicemail, but the message will appear in a blocked messages section that you can choose to listen to or not.
How to block a number using the Phone appTap
Open the phone app.
Tap on Recents.
Locate the number you want to block and tap the i inside a circle to the right of the number.
Scroll to the bottom of the page on the next screen and tap Block this Caller, which is highlighted in red.
After you tap to block, the number will no longer be able to call or message you.
How to block a number the Messages app
Open the text from the person you want to block.
Tap the sender's number at the top center of the conversation.
On the next page, tap on Info.
Scroll to the bottom of the page and tap Block this Caller.