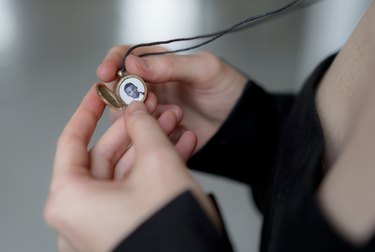 Whether you have your own locket or you bought one as a gift for someone else, resizing a photo or two to put inside can be a huge pain. There are different ways to do it, like downloading a photo resizing app or using an online company to customize your photos to the precise size you need, but that can get pricey. After far too much trial and error with my daughter's locket, I found a tool that got the job done, and it the service was completely free and only took a few minutes.
Locket Studio by Marathon is an app designed for desktop browsers. (The company highly recommends using Chrome for best results.) To get started, visit the Locket Studio by Marathon website. If you happen purchase a Marathon locket, you should have a code that you can enter that'll tell you the right size photo for your locket. If you have a different brand and no code, click Proceed Without Code. It's still free.
You'll be prompted to choose the shape of your locket. The options are heart, oval, and circle.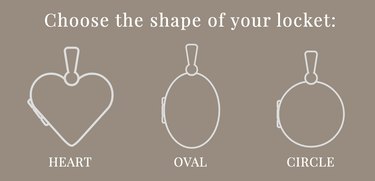 Select the width of your locket. To find the correct size, measure the locket at the widest part in millimeters.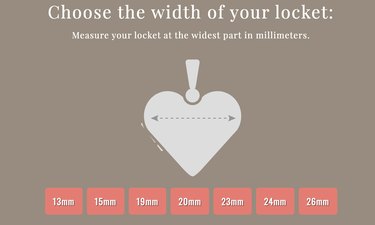 From there, you can add the images you want to resize to fit in the shape of your locket. The end result is a 4″x 6″ image that you can print at home or have printed at a local photo center.