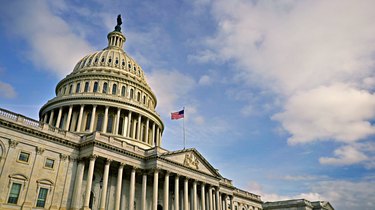 The Congressional committee that has been investigating the Jan. 6, 2021 Capitol riot will hold a public hearing tonight. This will be the first public hearing that has taken place in several months, the purpose being to inform the public of the committee's findings. At least six more hearings are planned for this month.
The Capitol riot took place at the "Save America" protest and rally for former President Donald Trump after losing the 2020 election. The event escalated into an attack on the Capital building, injuring more than 130 Capitol police, with four dying by suicide in the following months.
A House committee was established to investigate the events leading up to the attack and the attack itself. A report from NBC News indicates that a committee aide said the hearing will reveal a coordinated effort to overturn the 2020 election, a direct result of former President Trump's efforts to stay in office.
"We will be revealing new details showing that the violence on Jan. 6 was the result of a coordinated, multistep effort to overturn the results of the 2020 election and to stop the transfer of power from Donald Trump to Joe Biden," the aide told reporters, "and indeed that the former president Donald Trump was at the center of that effort."
The 90-minute hearing begins at 8 p.m. ET Thursday and will be carried live on all of the major news networks except for Fox News Channel. It'll feature two live witnesses: U.S. Capitol Police Officer Caroline Edwards, the first law enforcement officer injured by rioters; and Nick Quested, a filmmaker whose crew captured some of the first violence aimed at police officers that day.
Where to watch the hearing
In addition to the major news networks, the hearing will be streamed live from the committee's website and from its YouTube channel.