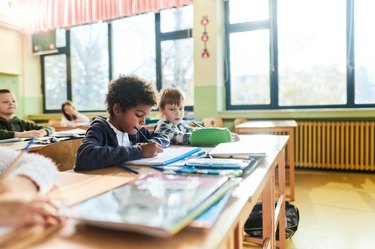 If you don't have time to make it to the store to buy your child's back to school supplies, Uber Eats will deliver them for you.
Teaming up with Office Depot, Uber Eats will provide on-demand school and office supply deliveries from 900 Office Depot and OfficeMax locations across the country. You'll be able to check off your child's entire back to school list, including backpacks, pencils, markers, folders, binders, scissors, glue sticks, and more.
If you don't have a kid, or if they aren't in need of school supplies, you can also use the service to have office supplies delivered to your home office or actual place of business.
Members of Uber's monthly subscription service, Uber One, will get free delivery and a five percent discount on any order that's $15 or more.
The service is a great way to do all of your back to school supply shopping or to buy last minute supplies your child might need — like supplies for a project that's due tomorrow they conveniently forgot about.