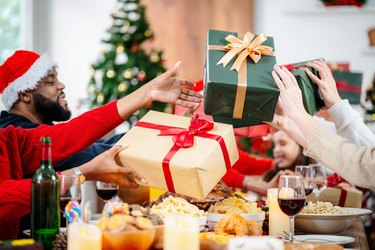 Ready or not, here come the holidays. Is it just me or does December always feel chaotic? There's a holiday party every weekend, festive school performances, Santa photos, cookie decorating, and decking out your house in all the holiday decorations you've collected over the years. But perhaps most importantly, the month of December is when you buy all the holiday gifts for your entire family, as well as friends, co-workers, teachers and more.
Buying the gifts isn't the hard part, it's coming up with gift ideas people will actually enjoy. To help you narrow down your search, I've put together a list of some of the best tech products of the year (and some products that aren't tech-y at all).
Scroll on for Techwalla's 2022 Holiday Gift Guide for grown-ups.
Tile Mate is a Bluetooth tracker that helps you keep tabs on the things you often misplace, like your keys, wallet, backpack, bike, car, and even your kids — anything within 250 to 400 feet away. It works the same way as Apple's AirTags, except it can be used with any smartphone and with a smaller range.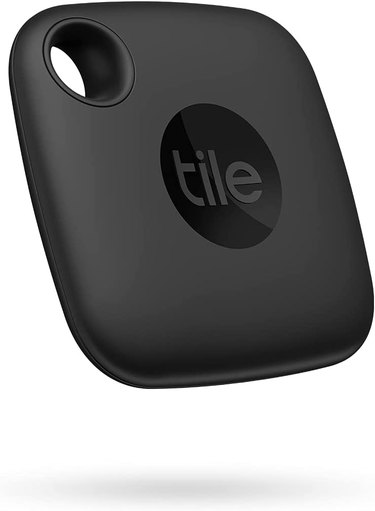 2. Pankoo Monocular Telescope
This portable monocular telescope is perfect for anyone who enjoys hiking, birdwatching, boating, concerts, ball games, or any event that would be enhanced by seeing things up close. It's waterproof and fog proof, and it offers a super clear view. It comes with a tripod and it can be used with a smartphone.
3. Casetify Personalized Phone Case
There are practically endless phone cases to choose from, but Casetify's cases have the most versatile and fun designs. To really impress the person you're buying a gift for, personalize a phone case with their child's drawing, a photo, or something else they'd love. You can find a cases that work with any smartphone. The cases also happen to be the most durable cases I've tested, with several models to choose from depending on how often you drop your phone.
4. Dizaul Smartphone Screen Magnifier
If your loved one spends a lot of time watching movies or shows on their smartphone, they'll probably really appreciate this smartphone screen magnifier. Compatible with most smartphones, the device magnifies the smartphone's screen to a 12-inch, 14-inch, 16-inch, or 18-inch screen for comfortable viewing.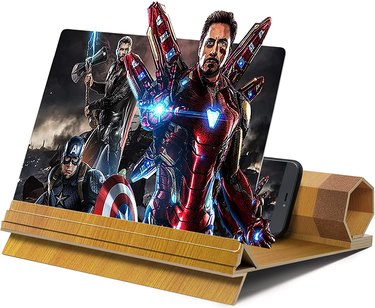 5. Skylight Digital Picture Frame
It may look like a regular picture frame, but it's definitely not. Skylight's Digital Picture Frame can display photos like a slideshow, and all you need to do is email them to the frame. I love the idea of buying the frame as a gift for a grandparent and emailing new photos of the kids every now and then and a surprise. It's also a great way for you to display the millions (yes, millions) of photos you take of your kids on a daily basis.
Bath towels are always a fun gift, especially ones that have cool designs like the ones from Geometry. There are several designs to choose from, all made from the company's Geoweave technology and soft, quick drying, absorbent chenille fabric. You can get matching hand towels or mix and match designs.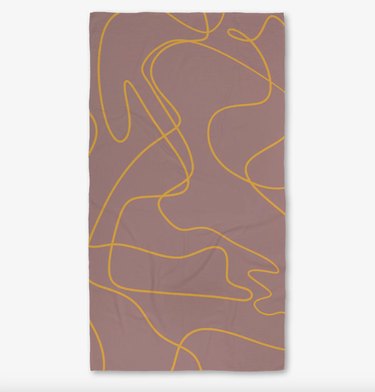 8. Cozy Earth Waffle Bath Bundle
For a spa-like towel option, try Cozy Earth's Bath Bundle. Included are two absorbent bath towels, two hand towels, and four wash cloths. The towel set is customizable, allowing you to choose the color of the bath towels, hand towels, and wash cloths.
9. Lockly Vision Elite Smart Lock
It's a bit of a splurge, so perhaps this is a gift you'd want to buy your significant other (which also means a gift for yourself if you live together). The Lockly Vision Elite is a fancy smart deadbolt lock that features a video doorbell, a two-way intercom, a hack-proof keypad, advanced 3D fingerprint, intruder alert, and backup keys. It can also be set up to work with Google voice assistants.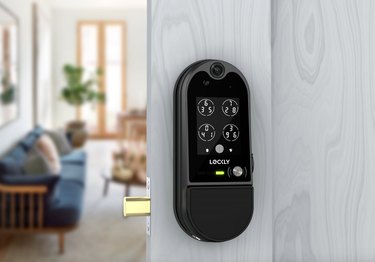 10. Psudo Everyday Sneaker
If you're buying for someone who enjoys a fun and unique everyday sneaker who also cares deeply about the environment, check out the sneakers from Psudo. This Women's Court Everyday Sneaker comes in six designs — all with faux laces, and the company has several more super fun sneaker options for both men and women. The shoes are comfortable with or without socks, and they're made with recycled materials.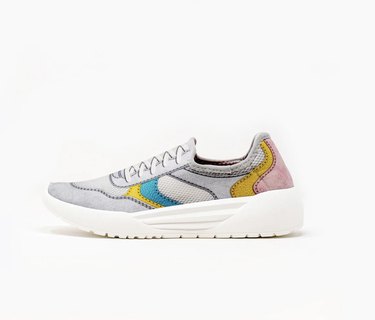 11. MoCuishle Shiatsu Shoulder and Neck Massager
In lieu of gifting someone a one time massage at a spa (although that sounds nice, too), consider this incredible shoulder and neck massager. Based on Shiatsu therapy, it has 8 deep tissue modes and infrared heating. The speed and direction can be adjusted.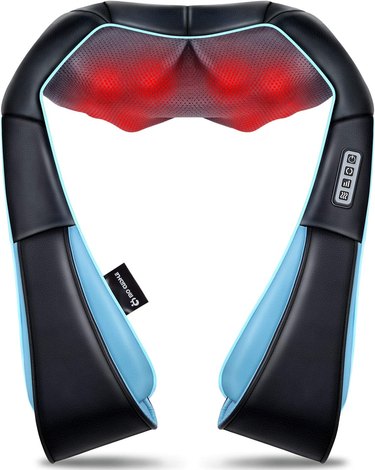 12. LEGO Icons Flower Bouquet
LEGOs can be just as fun for adults as they are for kids, especially when it's a super cool bouquet of flowers that won't ever die. The leaves and petals can be positioned how you want, and the length of the stems can also be altered.