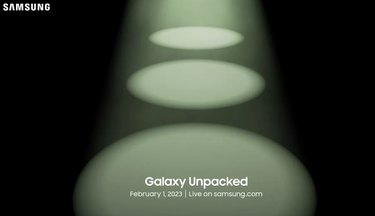 Samsung will be launching its much-anticipated Galaxy S23 series soon, and as always, the event will be streamed online so you can tune in.
The Galaxy Unpacked event will take place at The Masonic Auditorium in San Francisco on Wednesday, Feb. 1 at 10 a.m. PT/1 p.m. ET. In addition to the Galaxy S23, Samsung will likely be giving the world a glimpse of the Galaxy S23 Plus and the Galaxy S23 Ultra.
According to rumors circulating around the internet, all three phones in the series will have a powerful Snapdragon 8 Gen 2 chipset. The Samsung Galaxy S23 will likely have a new 200MP camera with excellent low light skills and fantastic night vision, while the Galaxy S23 and Galaxy S23 Plus could have larger batteries and a new camera design that would look more like the Ultra design.
Where to watch the Galaxy Unpacked event online
You'll be able to watch the event on the Samsung website, as well as on Samsung's YouTube page and the Samsung News site. You can tune in for a live viewing of the event, or you'll be able to watch it after the fact when it's convenient for you.
You don't have to wait for the event to reserve your device. Preorders are open now through Feb. 1 before the phones are officially announced.