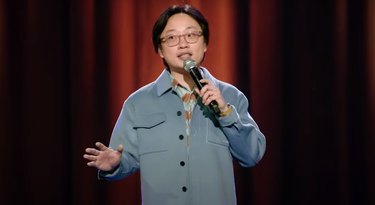 I'm not saying that movies in the '80s and '90s were better than movies today, but I'm not ‌not‌ saying that. Amazon Prime Video is bringing on some classic '80s and '90s movies that absolutely deserve air time, including "Thelma and Louise," "Babe," "Coneheads," "Bill & Ted's Excellent Adventure‌,‌" "Space Jam," "Fatal Attraction," and "Beavis and Butt-Head Do America," which isn't so much a classic as it is a testament to the weirdness of the '90s.
You'll probably want to check out a few movies from other decades as well, like "The Wiz," "Invasion of the Body Snatchers," and "They Might Be Giants."
Check out all the content coming to Prime Video in May, including new comedies, dramas, stand-up specials, and award shows.
Babe: Pig In The City (1998)
Beavis and Butt-Head Do America (1996)
Bill & Ted's Excellent Adventure (1989)
Bridget Jones: The Edge Of Reason (2004)
Bridget Jones's Baby (2016)
Dallas Buyers Club (2013)
Daniel Tiger's Neighborhood: You Are Special, Daniel
Daniel Visits A New Neighborhood (2022)
Dinner for Schmucks (2010)
Forgetting Sarah Marshall (2008)
Get Him to the Greek (2010)
Gunfight at the O.K. Corral (1957)
Harold & Kumar Go to White Castle (2004)
I Am Not Your Negro (2017)
Invasion of the Body Snatchers (1956)
Madagascar 3: Europe's Most Wanted (2012)
Memoirs of a Geisha (2005)
Nutty Professor II: The Klumps (2000)
Rise: Blood Hunter (2007)
Rumble In The Bronx (1996)
The Adventures of Tintin (2011)
The Black Stallion (1979)
The Heartbreak Kid (2007)
The Nutty Professor (1996)
They Might Be Giants (1971)
Three Days of the Condor (1975)
Jimmy O. Yang: Guess How Much? (2023)
¡Hasta la Madre! del día de las madres (2023)
Tommy Little: Pretty Fly for a Dickhead (2023)
Academy of Country Music Awards show (2023)
Zarna Garg: One in a Billion (2023)
The Ferragnez – The Series season 2 (2023)
Three Thousand Years of Longing (2022)
Hohlbeins' – The Gryphon (2023)