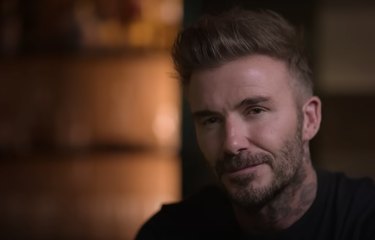 As October approaches, one thing's for sure — you'll have plenty to watch on Netflix. In celebration of the spooky season, the streaming platform is releasing its fair share of horror flicks, including "The Fall of the House of Usher," "Sister Death," and "The Conference." And for the kids, you'll have arguably the best Halloween movie from the '90s — "Casper."
You can also expect the return of the popular original thriller series "Lupin" and the original comedy "Big Mouth." Plus, new comedy specials from Pete Holmes, Heather McMahan, Ralph Barbosa, and Beth Stelling, as well as the Netflix documentaries "Big Vape: The Rise and Fall of Juul," "Beckham," and "Camp Courage."
Scroll on for the full lineup coming to Netflix in October.
ONEFOUR: Against All Odds—Netflix Documentary
Drake & Josh: Seasons 1-3
Forgetting Sarah Marshall
Mission: Impossible - Ghost Protocol
Sex and the City: The Movie
The Little Rascals (1994)
Strawberry Shortcake and the Beast of Berry Bog
Beth Stelling: If You Didn't Want Me Then—Netflix Comedy
Beckham—Netflix Documentary
Keys to the Heart—Netflix Film
Race to the Summit—Netflix Documentary
Everything Now—Netflix Series
Lupin: Part 3—Netflix Series
A Deadly Invitation—Netflix Film
Strong Girl Nam-soon—Netflix Series
Blippi's Big Dino Adventure
Stranded with my Mother-in-Law—Netflix Series
DI4RIES: Season 2 Part 1—Netflix Series
Last One Standing: Season 2—Netflix Series
Big Vape: The Rise and Fall of Juul—Netflix Documentary
Once Upon a Star—Netflix Film
Pact of Silence—Netflix Series
The Fall of the House of Usher—Netflix Series
GOOD NIGHT WORLD—Netflix Anime
LEGO Ninjago: Dragons Rising: Season 1: Part 2—Netflix Family
The Conference—Netflix Film
Spy Kids 2: The Island of Lost Dreams
Camp Courage—Netflix Documentary
Oggy Oggy: Season 3—Netflix Family
The Devil on Trial—Netflix Documentary
Heather McMahan: Son I Never Had—Netflix Comedy
I Woke Up A Vampire—Netflix Series
Kaala Paani—Netflix Series
American Ninja Warrior Seasons 12-13
Captain Laserhawk: A Blood Dragon Remix—Netflix Anime
Crashing Eid—Netflix Series
Ghost Hunters: Seasons 8-9
Big Mouth: Season 7—Netflix Series
Disco Inferno—Netflix Film
Elite: Season 7—Netflix Series
Kandasamys: The Baby—Netflix Film
Surviving Paradise—Netflix Series
Vjeran Tomic: The Spider-Man of Paris—Netflix Documentary
Princess Power: Season 2—Netflix Family
The Family Business: Seasons 1-4
Get Gotti—Netflix Documentary
Pete Holmes: I Am Not For Everyone—Netflix Comedy
Absolute Beginners—Netflix Series
Burning Betrayal—Netflix Film
Life on Our Planet—Netflix Documentary
The UnXplained with William Shatner: Season 3
Pain Hustlers—Netflix Film
Sister Death—Netflix Film
Yellow Door: '90s Lo-fi Film Club—Netflix Documentary
Castaway Diva—Netflix Series
Ralph Barbosa: Cowabunga—Netflix Comedy