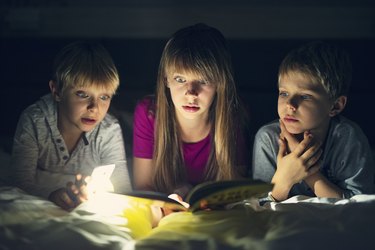 Whether your kids want to get into the Halloween spirit or they simply enjoy spooky stories all year-round, there are some really great age-appropriate, spooky podcasts to share with them.
I rounded up some stories for little ones with just the right amount of spook that include fun mysteries and silly monster tales, as well as thrilling and scary podcasts for tweens and teens. You can find most of the podcasts on any podcast platform.
The Mystery Kids Podcast is a show that dives deep into weird and unexplained stories from around the world. All the stories are told in kid-friendly language about interesting topics like monster spiders, the lost city of Atlantis, and Houdini's magic.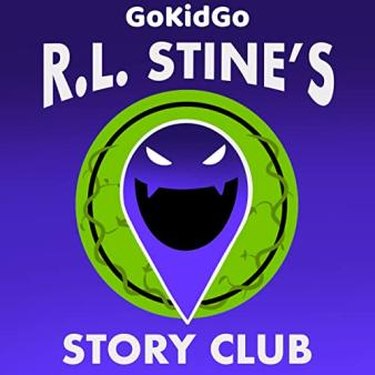 R.L. Stine's Story Club is a fun and spooky show that takes kids into the universe of Goosebumps author R.L. Stine. The show is hosted by Ariel Winter from "Modern Family" and features different characters in each story. Each episode is around 15 minutes.
Unspookable is a family-friendly podcast that explores the histories and mysteries of well known childhood scary stories, urban legends, and myths.
Are You Afraid of the Dark? The Official Podcast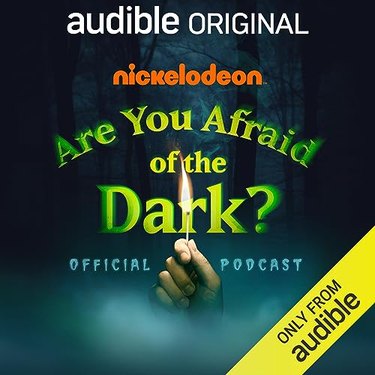 Based on the popular Nickelodeon show from '90s of the same name, Are You Afraid of the Dark? The Official Podcast is set up in a similar way as the show. Friends come together in each episode to tell a scary story with frightening sounds effects and themes that are best suited for older kids. The podcast is only available on Audible.
Snap Judgement Presents: Spooked
Spooked features real-life supernatural stories that are told by the people they happened to. The stories will make teens question the unknown and their own ideas of what's real and what isn't — or at least what they ‌think‌ isn't.