For the past few months, my kids have been obsessed — OBSESSED — with a game called Roblox. At first, I assumed it was just a Minecraft ripoff, but then I started paying attention to what they were doing and, admittedly, I became even more confused.
It turns out, I was partly right while being entirely wrong. Roblox is about using your imagination, playing games, having fun, and, at times, surviving.
1. It's kind of like Minecraft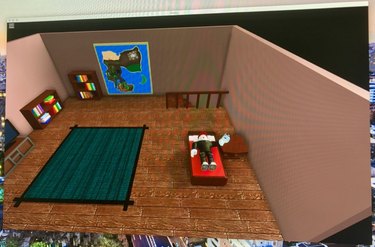 Roblox is a multi-faceted game, where players can create worlds, games, and challenges. In that sense, Minecraft and Roblox are very similar. There's actually two different apps for Roblox on a computer, the game itself, and Roblox Studio. The former is where players can interact, compete, and make friends. The latter is where worlds are designed and created.
2. Yet not at all like Minecraft
The similarity with Minecraft, however, stops with the ability to build using nothing more than their imaginations. Roblox users aren't forced to mine, craft, farm, fish, or hunt zombies (unless, of course, you're playing in a Roblox game that mimics Minecraft, that's another story). In fact, a Roblox player never has to build unless he or she wants to.
3. You can use it on multiple platforms
4. It's free
Yes, you read that right. Roblox is free to play. You will need to put up with ads, and accept that not all features will be available unless you, or your child, pays for a monthly subscription.
5. But money and subscriptions will buy you more options
Roblox makes its money from monthly memberships, ranging in price from $5.95 a month to $19.95 a month. Yearly plans range from $57.95 to $129.95. In exchange for your real money, Roblox increases the number of groups a player can join, adds the ability to create your own groups, gives you a daily stipend of Robux (the games' virtual currency), and shares a higher percentage of revenue from items users create and sell within a game.
6. "Robux" is the currency
The core game is free, and for the most part, players can get away without ever spending a penny — virtual or real — and still have a lot of fun. However, some games charge access fees. In order to pay to play, a user will need to purchase Robux. You don't have to join Builders Club to get Robux.
Current Robux pricing can be found here.
7. You can customize your avatar
Users can completely customize the look of his or her in-game avatar. From using an "R15" avatar that has moving elbows and knees, or the original "R6" avatar that's more of a block figure. Players can design and create custom clothing and accessories, and then sell their creations in the Roblox catalog.
8. After creating, buying, selling or trading various clothing and accessories, items are stored in a user's inventory
What makes this important, is that when an item is no longer available for purchase, there's a second-hand market where the value of items goes up. For example, say User A designed a hat and it became popular. User A eventually decides to stop selling it, users can then sell the item to another Roblox user at a price he or she chooses. In other words, it's a way for Roblox users to make Robux by purchasing limited edition items.
9. Games open on demand
Instead of forcing users to download and manage the amount of storage maps and games use, Roblox relies on an Internet connection. After installing Roblox, you view a catalog of games and tap or click on Play. The app will then connect to the game, loading each aspect of the map from Roblox servers, placing you in the game with other players.
10. Users are the developers
The games are created by fellow users, not just Roblox developers. When you install Roblox on a Mac or PC, RobloxStudio is included. Through the studio, you can create your own worlds and games. At first, it's a bit intimidating being put into an empty space where your imagination is the only limit. But Roblox includes some basic game templates for users to customize and build off of. If nothing else, the templates are an easy way to get the basic idea of building controls. Builders can test his or her world on demand, including on another device, and then publish the game for other users to test and play in.
11. One of the more popular games you'll find on Roblox is hide-and-seek
What makes hide and seek so much fun in Roblox is that users are put into various worlds, such as a movie theater, where they can then turn into a box of candy, bag or popcorn, or 3D glasses. The goal is to pick and item, and a spot for the item, that doesn't look out of place. As seekers go around the map trying to find you and your fellow players, you can taunt and move around. Once you are found, you turn into a seeker and then keep going.
12. Another popular type of game you'll find on Roblox is a Tycoon-type game.
At the top of the recommended games list is McDonald's Tycoon, Retail Tycoon, Lumber Tycoon 2 and many, many more. These games typically involve entering a world, starting a business and then selling items to make money. Unfortunately, that means it takes Robux to make Robux, and if you're not sold on buying your kid some Robux, then these games won't offer much.
13. The majority of the games outside of hide-and-seek or tycoon-type games are parkour-inspired games
A series of blocks and items are placed in front of users, who then have to jump and very carefully maneuver through the world to completion.
14. Checkpoints can be tricky
If you or your kid are having trouble getting through a level, make sure you are stepping on the checkpoint or spawn tiles. Doing so means you aren't placed back at the beginning of the level should you die.
15. You can chat with other players and send friend requests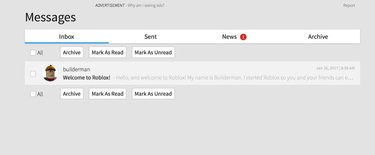 Roblox does allow users to send friend requests and chat with one another during gameplay, or privately after the fact. At first, I wasn't comfortable with this. After reading through the parent's guide, I've given it a second thought. The key is during account creation is enter your child's birthday, indicating he or she is 12 or younger. When a player is under 12, Roblox automatically locks privacy settings to block contact from strangers. Only after adding a person to a friend's list, can the two people private message or play on private servers.
16. There's a Roblox University
For the kids who are serious about building games and various elements inside, Roblox has published a series of videos it dubbed Roblox University. Each video walks viewers through different aspects of RobloxStudio, from creating a race car to scripting gameplay.