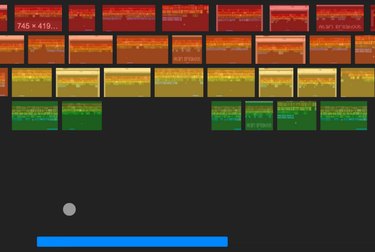 Atari Breakout is a table tennis-themed arcade game with two-dimensional graphics that was released back in 1976, and now it's available to play in Google Search. It's actually been available as a hidden Easter egg on Google since 2013, but if you haven't played it, it's worth checking out for nostalgic reasons.
To find it, go to Google and type Atari Breakout in the search box. Click I'm Feeling Lucky—a regular Google search won't take you to the right place and the game won't load as intended. Breakout is very similar to Pong, except it's one player, and Google's version uses Google images as the blocks to break.
To play, you can use the arrow keys on your keyboard or the mouse to move the paddle. Each game gives you five lives to break as many blocks as possible. You can pause the game by hitting the space bar.
Just a little fun background info on Breakout—Atari hired Steve Jobs to develop the game, but since he wasn't an experienced video game designer, he paid Steve Wozniak to design it. And now, all these years later, you can play a version of it right here on your computer (maybe even one that was designed by Jobs and Wozniak).