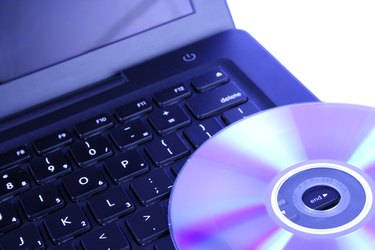 What happens when you buy a PlayStation I game and it gets scratched? Your PS1 (now no longer supported by Sony) cannot read the disc, and finding another copy of your game is going to be rather difficult. One solution for this is to make a back-up copy of your game when you buy it. This way, even if your game disc is scratched or lost you can still play the game. Another fortunate factor is disc-based (CD or DVD based) game back-up is the same no matter what system you need a copy for.
Step 1
Download "Game Copy Wizard" from the website in the Resources section.
Step 2
Install the software when it finishes downloading and launch it after it installs. Insert your PlayStation disc into the disc drive. Select the "One click copy" option, as this is the fastest and easiest way to get your copy.
Step 3
Wait for the computer to finish copying the game to the hard drive, and when it prompts you to, insert a blank CD for it to burn the game to. Try to use a standard 700 Megabyte CD-R because the PlayStation will have more errors reading a CD-RW due to the way it is made when it burns. When it finishes, your new game copy will eject automatically from the disc drive.
Things You'll Need
PlayStation I game

Computer with CD burner

Game copying software

blank media to copy game to
Warning
Burning PS1 games is only legal if you are making a back-up copy and you already own an original game disc.