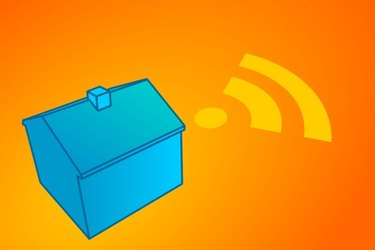 A computer that does not go online wirelessly can be a frustrating problem to deal with. Before spending any money on costly computer repair or purchasing a new computer, it is a good idea to take a few simple troubleshooting steps to narrow down your issue and restore your laptop's wireless functionality.
Step 1
Verify the wireless card is enabled. Laptops come with a feature that allows people to turn their wireless card on and off with the touch of a button. This "radio button" is typically found near the top of the keyboard and is usually accompanied by a light that indicates whether the card is enabled or disabled. Press the radio button until the card is enabled and try to connect to wireless again. If there is still no connectivity, it is time to check for an issue with your wireless card.
Step 2
Check the computer's device manager. Open the "Start" menu and either choose "Device Manager" out of the control panel or right-click on "My Computer," choose "Properties" and click the "Device Manager" button. Look for an item in this list that says "network adapters." Click the "+" next to it to expand its contents. Look among the contents for something labeled "wireless adapter" or "wireless controller" and see if it has a "!," "?" or "X" listed next to it. If it does, this is your computer's way of indicating a problem with the wireless adapter.
Step 3
Contact Dell technical support. Whether your device manager indicated a problem with the wireless card or not, the only remaining step is to contact Dell and have them address the problem. There may be a hardware malfunction with your wireless card, in which case it would need to be replaced. Your wireless card may just need a software driver update. Both of these issues can be resolved by Dell.