There's no denying that smartphones have fundamentally reshaped how we engage not only with technology but also the world around us. Since the introduction of the first iPhone in 2007, the smartphone revolution has virtually upended not only the wireless communications marketplace but also the worlds of software development, business productivity, arts, culture and more. For many individuals, the advantages of smartphone ownership are too numerous to count.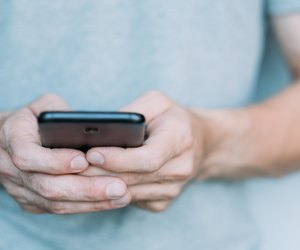 credit: golubovy/iStock/GettyImages
However, an objective and honest review of this hardware and the technology powering it would also yield some negative aspects which could easily be qualified as disadvantages to smartphone ownership. Be that as it may, it is up to you to assess your own advantages and disadvantages of smartphones in order to determine your individual usage preferences.
Exploring the Advantages of Smartphones
For many individuals, one of the most powerful advantages gained by having access to a smartphone is the unprecedented level of connectivity these devices now offer. The technology packed into a single smartphone can easily allow a user to draft documents, check email, edit films and do a variety of other professional-level tasks. This functionality has, in turn, helped mobilize an entirely new generation of workers, allowing them to function competently in a professional arena without having to be physically located at an office.
Whether or not you yourself use a smartphone for professional applications, the numerous personal benefits are also quite appealing. Keeping in touch with friends and family has literally never been easier thanks to onboard texting, voice call, video call and conferencing opportunities. As smartphone providers have continued to increase and improve access to data in a bid to reward the loyalty of their customers, many smartphone users can take advantage of these communication tools without ever having to worry about data overages or other unexpected expenses.
Smartphones and Apps
For many users, the benefits of smartphones in society is fundamentally linked to the rise of the app marketplace. Featuring a wide array of applications ranging in genre from simple entertainment to health and wellness, the app marketplace has expanded the functionality of smartphones to a level which would have been unthinkable only a few years back. Instant access to apps which can help with exercise planning, nutrition, financial wellness and more are helping to improve welfare across the board for many users.
Potential Disadvantages to Address
One of the most often mentioned disadvantages related to smartphones and tablet devices, in general, is the phenomenon commonly referred to as screen addiction. According to recent studies, smartphones have become the last and first item an individual sees during the day for a large number of adults and children alike. Similarly, a majority of individuals polled in a recent academic survey by Salmela, Colley and Häkkilä use their phones in a shared bed, disrupting the traditional pattern of privacy which homes and bedrooms typically represent.
The degree to which these devices have infiltrated our modern culture has some worried that the negative psychological impacts of use, which are only now appearing, could pose a public health crisis.
There is also the simple issue of distraction. When individuals do not have the self-control to put down their devices while driving, for example, the risk of a serious accident occurring increases dramatically. While some laws have been enacted to curb device usage in these situations, the problem remains largely unsolved.