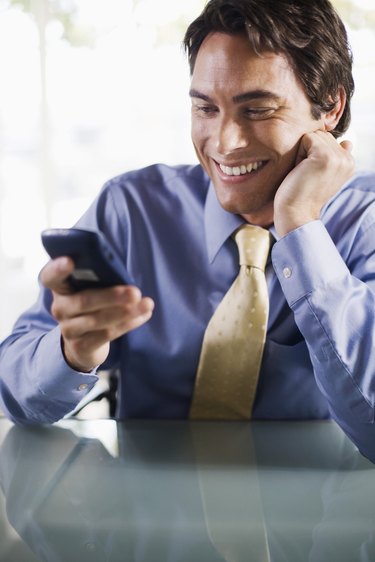 When cellphones first came out they were used strictly as a way for people to communicate while on the run. Today, people use cellphones for many different activities such as playing games to pass the time. While there are many games to choose from, "Brick Breaker" has become widely popular among Blackberry users of all ages.
Playing Brick Breaker
The object of "Brick Breaker" is to keep a ball in continuous motion by keeping it from falling to the bottom of the screen. You use the ball to hit as many bricks that are placed around the screen as possible. You use a paddle that rests on the bottom of the screen and move the paddle from the left to the right, allowing the ball to bounce off the paddle so it can hit the game bricks for points. Once you've lost all your lives from missing the ball, the level is lost and the game begins again.
Jumping a Level
Sometimes when you play a video game that you might find it hard to pass on to the next level. Playing the same level repeatedly can make any video game feel stressful instead of fun. When you're stuck on a level in "Brick Breaker," hold "Alt," and type "23JMP." This will allow you to pass the level you are stuck on, and move on to the next level in the game.
Slowing the Speed
When you're playing "Brick Breaker," levels can move very quickly which will make it hard to complete them. In some levels, it can be difficult to keep the ball in the air at the regular speed of the game. To slow the speed in your current level, press "Alt," and then enter "888."
Gaining an Extra Life
Sometimes, you need a helping hand in a video game. When the ball falls past the paddle you lose a life. In order to add another life to the level hold down "Alt," and type "4711." You will now have an extra life, while increasing your chances of completion.