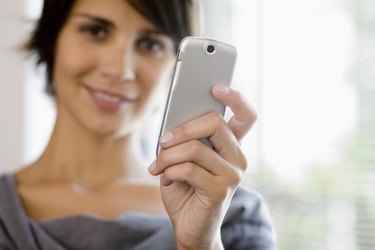 Cell phone companies are constantly changing promotions and offering better deals to gain new customers. Switching carriers has never been easier. In fact, instead of buying a new Cricket phone, you can have your existing Sprint phone "reprogrammed" to ensure compatibility with Cricket's network. However, this does not void your contract with Sprint, and you'll need to pay a cancellation fee if you're still under a Sprint contract.
Converting a Sprint Phone To a Cricket Phone
Step 1
Log on to websites like flashmyphone.com or unlocktotalk.com. These companies use software and equipment that allows them to switch the data interface of popular phones. Motorola Razr, Blackberry and any other sprint phones may be "flashed" to read Cricket towers.
Step 2
Provide the model number and brand name of your phone. Assess what "flash" service you'll need. If you have an existing data plan with Sprint, you'll probably want to be reconnected to Cricket's data plan. Having data reprogrammed for Cricket service typically costs more than if you receive phone services only.
Step 3
Finance your purchase. You'll be required to enter your credit or debit card information. If you choose to do business with unlocktotalk.com, you may be able to use Paypal to pay for your transaction. Double check and be sure your billing address is correct. Indicate if this is the shipping address you want to use for correspondence.
Step 4
Follow shipping instructions. You'll have to pay the cost of shipping your phone. Some companies like flashmyphone.com use UPS for shipping. Be sure to purchase insurance on your phone at the time of shipment. This will protect you in the event your phone gets damaged during the shipping and handling process. Since it usually doesn't take very long to convert a Sprint phone to Cricket service, turnaround may be as little as one business day.
Step 5
Visit an authorized Cricket dealer. Now that your phone is reprogrammed for service with Cricket, you'll be able to sign up for the Cricket cell phone plan of your choice.