Deleting an email address that you no longer use is just as easy as creating it. Note that when you delete your email address or account, all account settings, inbox and outbox messages as well as other documents saved in your draft folder will be deleted. Remember to back up all important files before deleting your email address.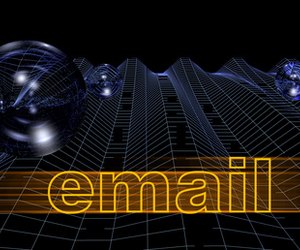 Deleting Your Yahoo! Mail Account
Step
Log on to your Yahoo! email account. Click the "Help" button and wait for another browser window to appear. Under "Top Questions," select the "How do I close my Yahoo! account?" option.
Step
Click the "Account Termination" link, and then log in once again if you are prompted to do so. Read the "Termination Agreement" page, and then type your password in the box provided to confirm your action.
Step
Enter the "Code" shown in the box, and then select "Yes, terminate this account." If you want to cancel your action, simply select "No," or navigate away from the page.
Deleting your Hotmail Account
Step
Navigate to Hotmail.com and log on to your account. Click the "Help" link located at the upper portion of the window.
Step
Type "close account" in the search box provided and browse through the search results.
Step
Select "Close your account," and then follow the on-screen process of closing the account. Instructions may be different if you have a free or paid subscription.
Deleting Your Gmail Account
Step
Log on to your Gmail account. Click "Settings" located at the upper portion of the screen. Select "Accounts" and then "Google Account Settings."
Step
Click on the "Edit" option next to "My Products" and select "Remove Gmail Permanently."
Step
Click the check box for "Are you sure you want to permanently delete emal@gmail.com?" Enter your current password and click on "Remove Gmail."