IPhone users cannot change the fonts used throughout iOS. The only system-wide changes available are font size. However, you are able to change the fonts used in some native apps and in Apple-made app purchases, such as the iWork suite. Font alterations can make reading easier, especially if you prefer specific serif or sans-serif typefaces while reading digital books or video captions. Different fonts can also be used in apps like iWork for iOS to customize the look of documents composed on your iPhone.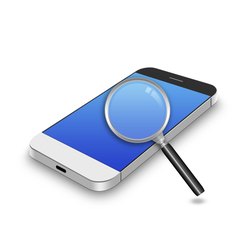 credit: sak111/iStock/Getty Images
IBooks
Step
Launch iBooks and open an ePub or iBooks formatted file.
credit: Apple
Tap the "Font" icon, which looks like two capital "A" letters.
credit: Apple
Select a font from one of the seven supported fonts: Athelas, Charter, Georgia, Iowan, Palatino, Seravek, and Times New Roman.
Video Captions
Step
Open the Settings menu, choose "Accessibility" and select "Subtitles and Captioning."
credit: Apple
Tap "Style" and "Create New Style." From here, you are able to choose a new font, size, and font color.
credit: Apple
Tap "Add font" if you don't see your ideal font listed in the "Style" window. This list allows you to choose from dozens of new fonts.
System-Wide Font Sizing
Step
Open the "Settings" menu, tap "General" and choose "Accessibility."
credit: Apple
Tap "Larger Text" and switch on "Larger Accessibility Sizes."
Step
Move the font size slider until the preview text is displayed at your preferred size.