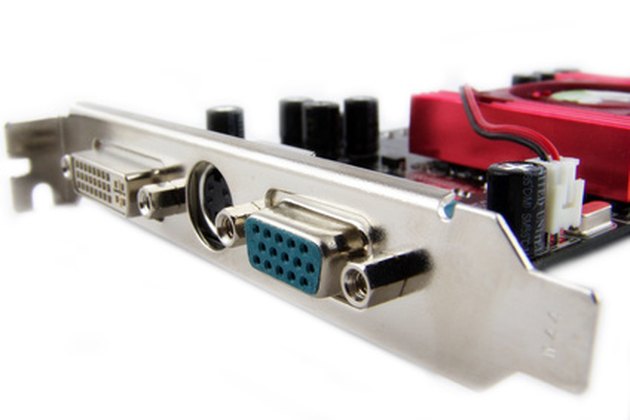 Knowing the type of graphics card that is installed on your computer can be important depending on what you do with it. For example, many modern 3D games have steep system requirements that your video card must meet in order for you to be able to play the game. Once you know the model of the graphics card that is installed, you can look the specifications up and find out whether your computer meets the minimum specifications necessary for a game or software program, and determine whether you need to upgrade.
Step 1
Click the circular Windows logo or "Start" button in the lower-left corner of the desktop, and then click "Control Panel."
Step 2
Double-click "Device Manager" if your computer has Windows 7 or Vista installed. If your computer has Windows XP installed, double-click "System," and then click the "Hardware" tab and the "Device Manager" button. If the icon that you need to double-click is not displayed, click "View by: Small icons" in Windows 7, "Classic View" in Windows Vista or "Switch to Classic View" in Windows XP.
Step 3
Double-click the "Display Adapters" category in the device manager to expand it. When the category expands, the graphics card installed in your computer is shown. Some computers may have multiple graphics cards installed using nVidia's SLI or ATI's Crossfire technologies. In this case, both video cards are the same, and the computer uses both simultaneously.
Tip
Input the name of the graphics card or adapter (e.g. "NVIDIA GeForce Go 7400") into a Web search engine to find resources and specifications for that card.