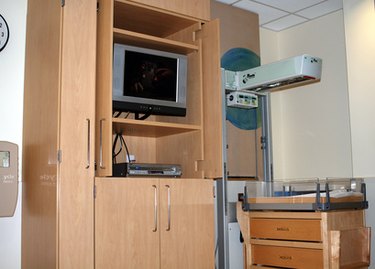 The Dollar Tree retail store provides its own inexpensive universal remote control that can be programmed to control various devices. You can program this remote to control your TV, VCR, DVD player, stereo or other components in just minutes.
Step 1
Press and hold the "Set" key on your remote and then press the key for the component that you are programming ("TV," "VCR," etc.) at the same time.
Step 2
Hold both keys until the LED light on the remote switches on and then release the buttons.
Step 3
Enter the three-digit code for your device on the remote's keypad. The code can be found in the manual for the remote.
Step 4
Wait for the LED light to blink twice and press the channel up button on your remote until the device responds.