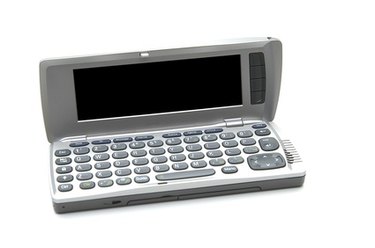 If you have a cell phone that can play videos, then you should be able to transfer YouTube videos to it using special software or websites you can use for free on your computer. These will allow you to put YouTube videos into a video format that you can save and watch again and again on your cell phone whenever you want.
Transferring to Computer
Step 1
Use Convert Files (see Resources) for capturing YouTube videos. This free site has an option to download from a URL. You can paste your video address in order to download the video in the format you choose. If you aren't sure, then WMV, the format for Windows Media Player, is often a good bet.
Step 2
Try Zamzar (see Resources) for another option to capture YouTube videos to your computer. Input your email address into the site and you can have the file converted into the format you specify and sent as a link to that email address.
Step 3
Download and install the YouTube Downloader to get this done with software (see Resources). Right-click on the YouTube address and copy it. If the Downloader is open when you do this, the file will be instantly pasted into the textbox in the program. Use the options on the program to download the file as an FLV, and then convert it into the format you want.
Transferring From Computer to Cell Phone
Step 1
Launch a program like Windows Media Player to transfer the YouTube video to your cell phone once you have the video on your computer.
Step 2
Hook up your cell phone to your computer with the USB cable that came with the phone. Drag and drop the video you downloaded from its folder to the "Sync" list in the "Sync" tab in Windows Media Player.
Step 3
Click the "Start Sync" button to download the video to your phone.