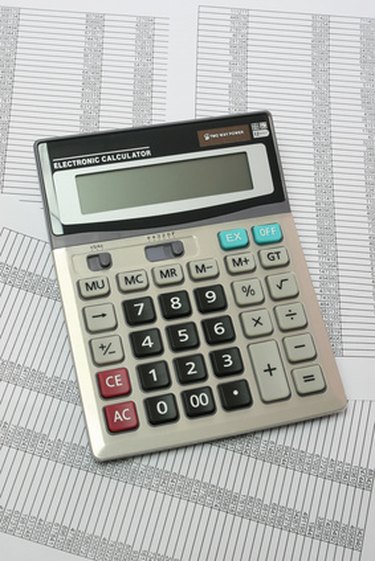 Desktop calculators add functionality to your computer without requiring that you wait while a calculator program loads each time you want to use it. Windows Vista introduced the ability to add desktop "Gadgets" to your computer. With these, you can add clocks, calculators, CPU monitors and other basic functions that are always present on your desktop and load as soon as you start the computer. Windows 7 also runs a wide variety of gadgets. Basic calculator gadgets are generally free, but check the cost and make sure you trust the gadget source before downloading any program onto your computer.
Step 1
Visit Microsoft.com in your web browser, then hover your pointer over "Downloads and Trials" and click on "Windows Downloads."
Step 2
Scroll down to the link labeled "Desktop Gadgets," and then click on "Get Now."
Step 3
Type "Calculator" into the search box, then click "Gallery" to search the gadget gallery.
Step 4
Browse through the available calculator gadgets and click on the one you prefer, and then click "Download."
Step 5
Double-click on the downloaded gadget file once the download is complete and follow any on-screen prompts to install it. If the gadget does not automatically install to your desktop, it will be in your gadget gallery. Right-click on your desktop (Windows 7) or sidebar (Windows Vista) and select "Add Gadget," then click on your newly downloaded calculator to place it on the desktop.
Step 6
Drag the calculator to the place on your desktop where you want it to stay. In Vista, you can drag it out of the sidebar to anywhere on the desktop.