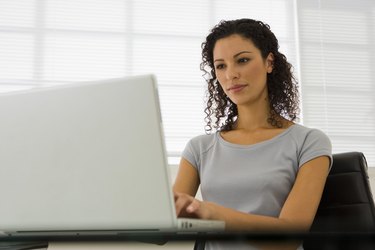 Anybody who is busy and tries to keep track of all of their appointments and meetings in Outlook understands that the calendar can become crowded. However, there is a way to free up some space on an Outlook calendar--create a second one. Creating a second calendar can allow an Outlook user to keep track of all of his of her work meetings and appointments in one calendar while entering information concerning personal or family appointments in a separate Outlook calendar.
Step 1
Open Microsoft Outlook by clicking on the Start menu, which is located on the lower left side of the desktop. Select "All Programs" and a list of all the programs on the computer will open. Click on the "Microsoft Office" folder and then select "Microsoft Outlook." You can also click the Outlook shortcut icon if it's on your desktop.
Step 2
Move your cursor to the upper-left corner of the Outlook screen after the program fully loads and click on "File." Move your mouse to "New" and a sub-menu will appear. Choose "Folder" from this sub-menu.
Step 3
Type in the name you want to give to the calendar in the "Name" box when the next window appears. You will want to give the folder a name that will remind you of what kind of items are on the calendar. For example, you could name the folder "Work" or "Personal."
Step 4
Look just below the name you have typed and click on the arrow under "Folder contains:" A list will appear that includes selections such as "Contact Items," "Journal Items" and "Calendar Items." Click on "Calendar Items."
Step 5
Move your cursor farther down the window to the list titled "Where to place the folder." Click on the folder in which you want for the calendar to be saved and click "OK."
Step 6
Click on the new folder you just created in the left pane of the window. The full calendar will open. You now can insert the calendar items you want to appear in this new folder.
Things You'll Need
Computer

Microsoft Outlook
Tip
You can create as many calendars as you want by following the same process.