The iPhone is Apple's wildly popular smartphone product. It combines the music playing features of a digital music player with the power of a small computer and marries them to the functionality of a cell phone. iTunes is Apple's flagship multimedia store and management portal. iTunes allows you to manage a music library, as well as podcasts, movies, television shows, movies and other items that you have downloaded off of the Internet. Using iTunes, you can manage what media is on your iPhone. Adding a new iPhone to an existing iTunes account is a simple process.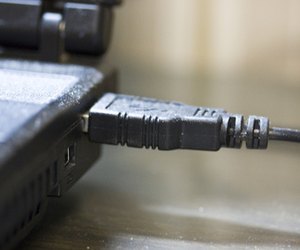 Step
Plug the iPhone cable into your computer's USB port.
Step
Plug the other end of the iPhone cable into the port on the bottom of your iPhone. This will cause iTunes to auto-launch. Your iPhone will appear in the menu to the left-hand side of the screen.
Step
Double-click your iPhone icon on the left-hand navigation menu in iTunes.
Step
Type in the name by which you wish to refer to your iPhone. Your iPhone is now added to iTunes.