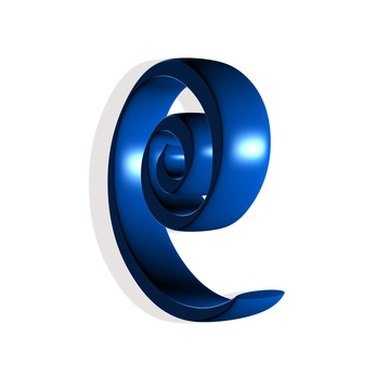 It's cool to have a soundtrack play automatically when you open a new email. You can add music and other sound effects to your email message, which will be played when the recipient opens his email. The process for adding music is simple, whether you use Outlook or HTML for sending and receiving emails.
Using Outlook
Step 1
Open Outlook and Compose a new email.
Step 2
Click on "Format" from the menu.
Step 3
Select "Background" from "Format" and go to "Sound."
Step 4
Use the "Browse" button and select a sound track from your computer.
Step 5
Specify if you would like to have the soundtrack repeat over and over, or if you just want it to play once.
Through HTML
Step 1
Open your email and click on "Create Mail" or "Compose Mail."
Step 2
Click "Rich Text" from the email menu.
Step 3
Select "Music" from the "Quick Add" menu. Now browse and locate the soundtrack you want to add, and click "OK."