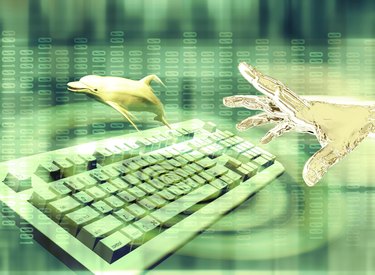 It's easier than you think to email an MP3. Chances are that you're probably already familiar with how to attach a document to an email. The procedure for emailing an MP3 is the same. All you have to do is open your email program and upload your MP3 as an attachment.
Step 1
Open and log in to your email program.
Step 2
Compose your new email message. Fill in all of the fields for subject, address and message either now or after you attach your MP3 file.
Step 3
Find the "Attach" button and click it. A browser window will open.
Step 4
Locate the MP3 file on your computer. Double-click on the MP3 file and wait for it to be uploaded to your email as an attachment.
Step 5
Fill in the address, subject and message fields of the email if you haven't done so already and click "Send" to email your MP3.
Tip
It is courteous to ask a person if they want to receive an MP3 via email before you send it. MP3 files can be large, and if the receiver's email inbox is already full, your file may push the inbox over its size limit. If your recipient does not want to receive an MP3 in her inbox, you can deliver the file via FTP.
Warning
If your MP3 files is 5MB to 10MB or larger, it might be rejected by the recipient's email for being too large a file to download. Most email providers have size limits on the files they will receive.