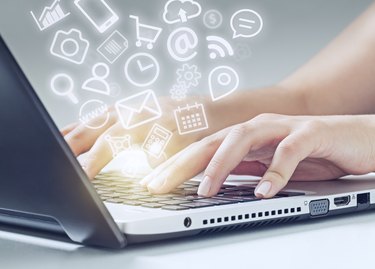 When you complete your band's first demo and you want to share the song with your family and friends, one of the easiest way to send the file is through email. MP3 files are often compact, but sometimes they are too large to send as an email attachment. The best way to condense the file is by using a compressed folder and attaching it to the email.
Step 1
Right click on your desktop and choose "New" followed by "compressed zip folder." Name the folder after the file you are sending. Drag the MP3 to the new compressed folder and wait for it to complete compressing. This will be represented by the hour glass mouse or a status bar.
Step 2
Open your Internet browser and log into your email account using your user name and password. Open a new email message. Complete the "To" and "Subject" field, followed by the message.
Step 3
Click "Attach" and select the compressed file from the menu. Once the compressed folder is attached, send the email.