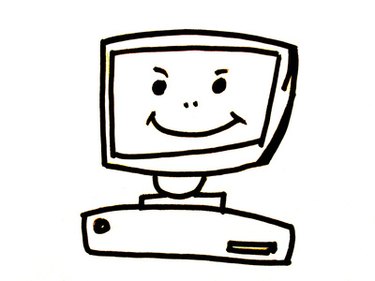 The main reason for attaching a zip file to an email is to decrease the size of the files that you're sending. Attaching a zip file is commonly done when a utility will not allow you to receive or send very large files--and doing so is not a difficult process.
Preparation of Email
Step 1
Prepare the zip file. Transfer the files and folders you want to send into a compressed and/or zip folder. Write down or memorize which directory the zip file is located in.
Step 2
Sign into your email service. Open your Web browser and go to Gmail, Hotmail, Yahoo! or another Web-based email service. Or, open your email program if using a software program like Microsoft Outlook. Compose a message in your email and type in the recipient's email address. For example, click on "New" in Hotmail or "Compose mail" in Gmail.
Step 3
Attach and send the email. Click on the attachment button or the paper-clip icon to attach a file, depending upon which email program you are using. Clicking this button pops open a "Select files" box. Locate the zip file that you created. Click once on the file to highlight it, and click on the word "Open" to attach the file to your email message. Or, simply double-click on the file after you've located it, to attach it. Slide your mouse over the word "Send" and click. The recipient will get your email along with the attached file.