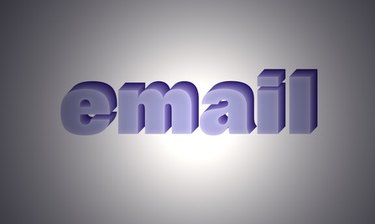 Emailing your Windows Media Player video is a great way to share special moments or a funny viral clip with your friends and family. Using your default email program you can immediately forward your video to whomever you like within a matter of minutes.
Step 1
Select your video from within your Windows Media Player then click "Send in email" from the taskbar.
Step 2
Click the "Next" button to open up your default email program. You should notice your video within the attachment section of your email message.
Step 3
Enter the recipient's name within the "Send to" tab, followed by entering a personal message in the message box.
Step 4
Click the "Send" button to transmit the email.