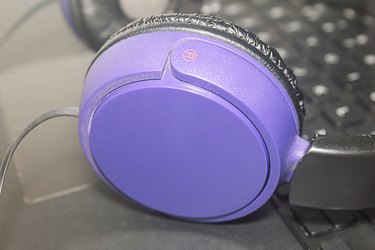 How to Add Songs From a Computer to iTunes. Music that is already on your computer, whether downloaded from the Internet or ripped from a CD, can be used in iTunes. It is easy to put all of your music in one place or to prepare for downloading into an MP3 player. The following steps will show you how to add songs from a computer to iTunes.
Step 1
Turn on your computer. Launch iTunes. You can do this by clicking on the iTunes icon on your desktop.
Step 2
Select the Files tab. Next, select the Add to Library tab.
Step 3
Locate the file, folder or volume you wish to include and click Open. iTunes will choose which files it can play and add them to your library. You can also drag your selections to the iTunes icon in the Windows Start menu or the Mac OS X's Dock or into iTunes main window.
Step 4
Play a song. To play the song, click on the title of the song and then click Play.
Tip
To find your music on your Mac OS, first click your X user folder, then follow this path: Music/iTunes/iTunes Music. To find your music with Windows, follow this path: youruseranme/My Music/iTunes/iTunes Music.
Warning
To drag media to the Windows Start Menu or the Mac OS X's Dock, you must pin iTunes to this menu. iTunes imports files in the AAC format by default. If this is not the desired format, be sure to change to the correct one before importing data.