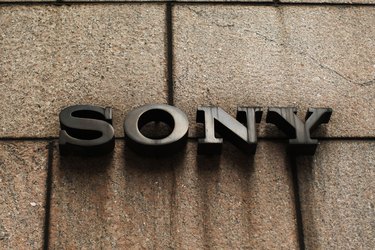 Transferring music to a Sony Walkman MP3 player is a simple drag-and-drop process. The easiest interface to use is Windows Media Player. Sony previously had a proprietary software application to facilitate music transfer to the Walkman MP3 called Sonic Stage, however, this application was phased out in 2008. You can use other digital music library applications, but Media Player is the simplest. You cannot use iTunes in conjunction with Sony Walkman devices.
How to Put Music on My Sony Walkman MP3 Player
Step 1
Populate your library. To get music from your computer to your Walkman, first make sure the music in your library is properly formatted. The easiest method is to load all of your music into the Windows Media Player library. Open the Windows Media Player and under the "Library" tab choose "Add to Library." A dialog box will open asking what files on your computer you wish to scan for music files. Make your selections and click "OK." Media Player will begin pulling music files into the library.
Step 2
Import CDs. If the music you wish to upload to your Walkman resides on CDs you will need to import those into your library as well. Clicking on the "More Options" menu under the "Library" tab then choose "Rip Music." Follow the wizard and import all the music you need from your CD collection.
Step 3
Connect the Walkman device to the PC. Your Sony Walkman should have come with a USB cable. Simply attach the cable to your Walkman and to your PC, then allow the computer to automatically install any necessary device drivers. If your PC is unable to automatically install the drivers, you may wish to install the disc provided with your Walkman. After the installation has occurred, you will notice that your device is now visible in your Media Player navigation menu.
Step 4
Open your library. Highlight the library function on the navigation menu and double-click on the organization style you wish to employ. This can be by song, artist, album or genre. Then begin perusing your library for music you wish to add to your MP3 player.
Step 5
Drag-and-drop music selections. When you find a song you wish to upload, click on the song, hold down the button and drag the title to the Sync List on the right side of your screen. Continue this process until you have chosen all the music you want to add.
Step 6
Sync your device. Click on the "Start Sync" button in the lower right side of the screen to start the transfer process.