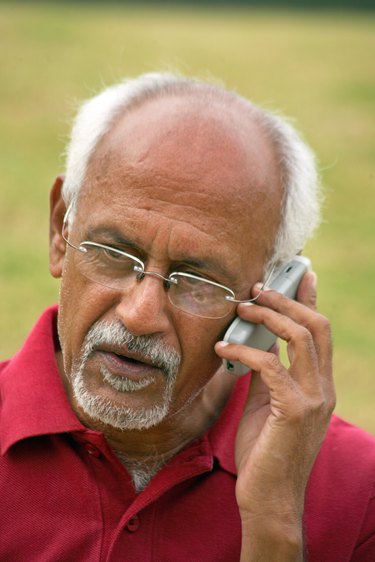 A phone is vital for connecting with relatives, employers and emergency services. For those who are unemployed or otherwise disadvantaged, the Federal Communications Commission established the Lifeline program in 1984 to help pay for your phone service. In 38 states, through third-party wireless services, Lifeline can provide a free wireless phone with 250 minutes per month of free service. To qualify for this benefit, you must meet income criteria or receive assistance such as Medicaid or food stamps. Lifeline is funded by the Universal Service Fee charged on paid phone bills.
Step 1
Navigate to the website for the provider of your choice. Major providers of FCC-subsidized free wireless phones include Assurance Wireless, SafeLink Wireless and ReachOut (see links in "Resources").
Step 2
Enter your ZIP Code to determine the availability of the program in your area, as well as how to qualify. Not all providers may be available in your area, depending on state policies and wireless coverage.
Step 3
Complete the form, including details of your income or the assistance you receive. You must provide your Social Security number and your client ID for any state agency providing you with assistance, and may be asked to supply proof of income or assistance. You may also apply by phone at the number appearing on the provider's website.
Step 4
Mail or fax the form, along with any requested supporting documents, to the provider. If you applied by phone or online, you may still be required to send your supporting documents by mail or fax.