The U.S. government partners with several cellphone companies, including TracFone Wireless and Virgin Mobile, to provide free phones and cellular service to low-income and families in need. The program, part of the Lifeline federal communications program, provides recipients a free phone and up to 250 free minutes per month. Participants have the option of purchasing more minutes.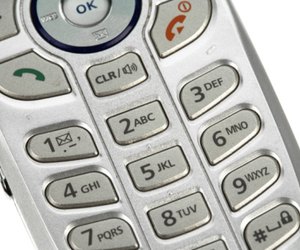 Step
Determine your eligibility, which depends on your state of residence, by visiting LifelineSupport.org, a general assistance site, AssuranceWireless.com, for Virgin Mobile wireless phones and service, or SafeLink.com, for TracFone wireless phones and service. You may qualify based on aid, such as food stamps or Medicaid. Displaced families and those living in areas of natural disasters may also be eligible.
Step
Apply for Lifeline assistance using the tools at LifelineSupport.org, AssuranceWireless.com or SafeLink.com. These services begin by asking for your state of residence or ZIP code, then provide specific information on the assistance for which you may be eligible.
Step
Complete your application online or by phone, furnishing proof of eligibility as required.