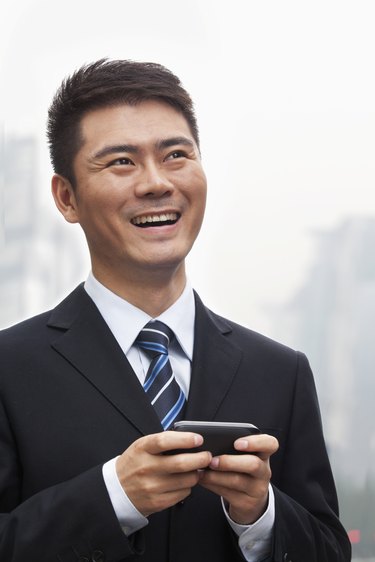 Although different cellular carriers offer varying network-level blocking services for inbound wireless calls, each of the three major smartphone platforms includes native methods for filtering and blocking calls based on the caller's inbound number. Android users can also pick from various Google Play apps that extend Android's stock blocking ability.
iPhone
To block numbers on your iPhone, open the Phone app, select the Recents section of the app, tap the (i) icon next to the number you wish to filter and select Block this Caller. You can view the list of numbers that you've blocked by opening General Settings | Phone | Blocked. From this menu, you can also search for additional numbers to block in your Address Book by tapping Add New and choosing the contact that you want to block.
Android Phones
Methods of blocking numbers on an Android phone vary depending on the specific model of the phone. To filter specific numbers for most Android phones, open the Settings menu and select Call | Call Rejection | Auto Reject List | Create. From this menu, enter the numbers that you'd like to begin filtering.
Android phones can block all numbers except a defined "good" list. To block all numbers, open Call Settings | My Device | Blocking Mode | Disable Incoming Calls. To select those contacts that you'd like to be able to reach you while in Blocking Mode, open Call Settings | My Device | Blocking Mode | Allowed Contacts and select your desired contacts.
Windows Phone
For Windows Phones, open Settings and then Call + SMS Filter. After you accept the terms of use and privacy policy message, press the toggling switch to begin blocking numbers. To define which numbers to filter, from the Start menu, tap Phone and Call History. Then, tap and hold the number you wish to block, select the Block Number option on the pop-up and tap OK to confirm.
Windows Phone devices do not allow users to filter numbers that are entered as Contacts in the phone's address book, so ensure that you remove those numbers from your address book before adding them to your block list.
Other Options
The Google Play store features several apps, including the free Mr. Number and Call Control, as well as the paid Extreme Call Blocker. These apps replace, augment or complement various call-filtering capabilities built into the Android operating system.
Always check the permissions of any downloaded app to protect yourself against obvious potential privacy problems.