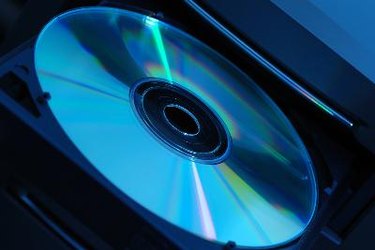 M4A files are one of the many different types of audio files used to store music and other types of auditory information on a computer. If you want to burn M4A files to an audio CD, they will first need to be converted to the CDA file format. This is the only format that is universally recognized by all commercially available CD players. Luckily, Windows Media Player (a utility native to Windows) has made this process entirely automated. You just have to provide the music.
Things You'll Need
Step 1
Open Windows Media Player. A Windows Media Player shortcut icon is located in the "Start>All Programs" menu.
Step 2
Click the "Burn" tab. This will open your "Burn List" on screen. Drag all of your M4A formatted music into this window. Pay attention to how much space you have left on your soon-to-be-created audio CD. The meter at the bottom will constantly update with the addition of each song, letting you know how much room is left for more content.
Step 3
Make sure a blank CD is in your CD burner. If one is not presently there, put one there.
Step 4
Click "Start Burn" in Windows Media Player. This will convert your M4A formatted music to the CDA format and then burn that converted music to the CD, creating a standard audio CD.