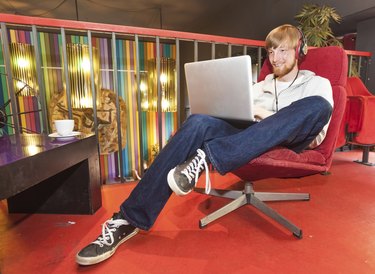 You can cancel your iTunes pre-order from the Manage Pre-Orders screen of your iTunes Account. According to the iTunes Store Terms and Conditions, all purchases made in the Store are final. However, pre-orders can be cancelled because you are not charged for a pre-order before the item becomes available. Although you can cancel a pre-order through iTunes on your computer, the option to manage pre-orders from the iTunes app on an Apple device -- such as an iPad, iPhone or iPod Touch -- is not available.
Step 1
Press the "Alt" key to reveal the menu bar, and then open the "Store" menu.
Step 2
Select "View Account," and then enter your Apple ID password.
Step 3
Click "Manage Pre-Orders" in the Settings section. This will display a list of items that you have pre-ordered on iTunes.
Step 4
Locate the pre-order you want to cancel within the list. Click the "Cancel" button next to it, and then confirm the cancellation when prompted.
Tip
Apple sends out an email when your pre-ordered item is available for download.
If you pre-order an item that has multiple parts -- such as a collection or album -- you will be charged for each part as it becomes available for download, instead of the entire item.
Warning
Information in this article applies to iTunes 11.2.0.115. Instructions may vary slightly or significantly with other versions of the program.