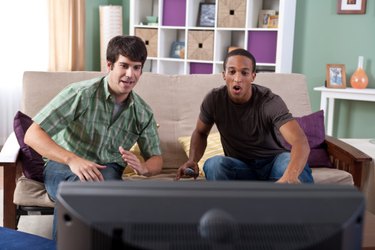 DirecTV is a satellite-television service that provides network, specialty and movie channels to subscribers. The service is accessed through a small satellite dish mounted to your home and a digital receiver connected to your television sets. Subscribers can order service and access their accounts online using the DirecTV website. If you decide to terminate your service, you must contact a DirecTV customer service representative by phone. You cannot cancel your subscription using DirecTV's website.
Step 1
Find your last bill. Having your DirecTV account number handy will speed up the cancellation process.
Step 2
Call DirecTV's customer service center at (800) 531-5000. Customer service representatives are available from 8 a.m. to 1 a.m. Eastern Standard Time daily, including weekends. The call is toll-free.
Step 3
Enter your DirecTV account number or billing telephone number when prompted by the recorded message.
Step 4
Request that the customer service representative cancel your account.