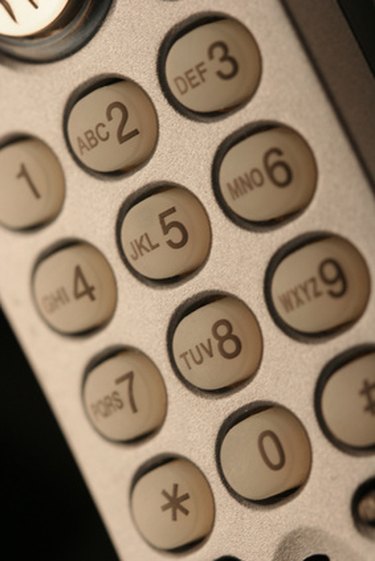 Bell Canada offers home phone, wireless phone, Internet and television service to customers in several cities in Canada. Service with Bell Canada can include voicemail services for an additional fee. Voicemail can be retrieved from your phone or from another phone line for both your mobile phone and home phone service. The options once you have accessed your voicemail are the same as when you call from your personal phone, and there is no additional cost to retrieve messages from a different phone line.
Home Phone Messages
Step 1
Dial your ten-digit home phone number from any phone.
Step 2
Press "9" once your voicemail begins to play.
Step 3
Dial your ten-digit phone number and "#" when prompted by the voicemail service.
Step 4
Enter your seven-digit phone number as your password and press "#." Your voice messages will begin to play.
Mobile Phone Voicemail
Step 1
Dial your ten-digit mobile phone number from any touch tone phone.
Step 2
Press "#" to bypass the voicemail greeting.
Step 3
Enter your password when prompted to by the message center. You will be able to access your voicemail and the voicemail menu.