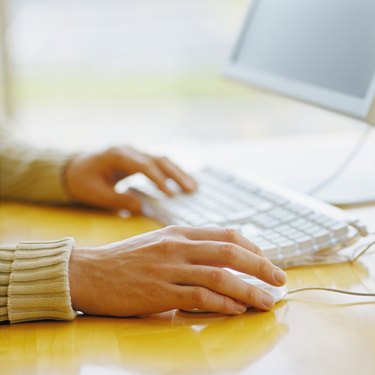 Despite our best efforts, every once in a while everyone is guilty of sending an email to the wrong party, or simply regretting that they sent a certain message. Fortunately, Microsoft Outlook comes with tools that can, in some cases, prevent a message from being read by the recipient(s). Keep in mind that there is no way to ensure that this will work 100 percent of the time, but at the very least, you can know whether the message was read or not.
Step 1
Click on the "Outbox" folder under "All Mail Folders" on the left-most panel of your Outlook screen.
Step 2
Click on the message you want to stop and press "Delete" on your keyboard. Click "OK" to confirm that you want to delete the message. If you successfully delete the message from the Outbox, it won't be sent. If the message has already left your Outbox, proceed to the next step.
Step 3
Click on the "Sent Items" folder in the left-most panel of your Outlook window. Select the message you don't want others to read.
Step 4
Click on the "Actions" menu (or "Other Actions" in Outlook 2007). Select "Recall this message."
Step 5
Select whether you would like to delete unread copies or replace the message with a different message. Click on "Tell me if recall succeeds or fails for each recipient." Click "OK." Outlook will recall all the unread copies of the message and replace the message with any alternate email you may have supplied. Outlook will also tell you who read the message and who didn't. If someone has already read the message, there's no way to recall it from them.