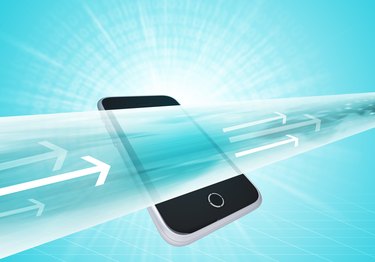 How to Change iPhone Settings. Your iPhone allows you to do many things: talk on the phone, surf the Internet and watch movies. But before you can do these things, you have to first be able to change the iPhone settings to your satisfaction. This is a relatively easy process for anyone who is the least bit technologically proficient.
Step 1
Click on the "Settings" button on the main screen of your iPhone. This is the button with the spocket on it. By clicking on this button, you will see a long list of different settings you can change on your iPhone.
Step 2
Tap the word of the item you want to change on your iPhone. For example, you should tap the word "Ringtones" to change the ringtones on your phone. These are the sounds that play when you receive a phone call or have an alarm sound.
Step 3
Push the "Wifi" button on your settings menu to change the wifi settings on your phone. This lists all the Internet connections available to you at your current location. If you are not connected to the Internet automatically, you can tap the button corresponding with the Internet connection you would like to be connected to and the iPhone connects you to that Internet connection.
Step 4
Go to the Sounds setting on your iPhone to change the sound settings. At the top of the "Sounds" screen is the option to have your iPhone vibrate. If you tap the button next to where it says "Vibrate," your vibrate feature will turn on or off. On this screen you can also listen to any of a number of ringtones and decide which ringtone will play when you receive a call.
Step 5
Scroll down the settings feature to look at all the different types of settings you can change. You can scroll on your iPhone by simply dragging your finger down your iPhone screen.
Step 6
Browse the various things on your iPhone that you can change. Change them if you desire.