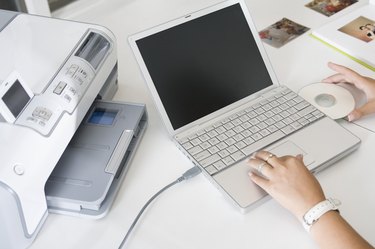 When you are ready to print files, you want to make sure they look good before you hit the "Print" button. With ink cartridges and toner cartridges costing so much money, it has never been more important to make all the adjustments you need to make before sending documents to the printer. There are ways to adjust the font size and other elements before you print your documents.
Step 1
Open the document you plan to print. Make any necessary adjustments to the margins and other settings.
Step 2
Click on the "File" menu and choose "Print Preview" from the menu. You will see a picture showing you how your finished document will look on the printed page.
Step 3
Make the font larger if you wish. To change the font for the entire document hold the "Ctrl" key down and press the "A" key. Then click on the "Format" menu to adjust the font size.
Step 4
Click the "File" menu and choose "Print Preview" again to see how the finished document will look. Continue to adjust the font until the document looks just the way you want.