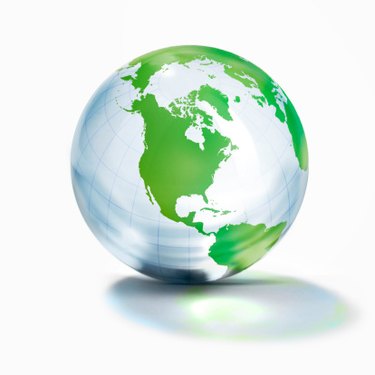 Garmin sells many different electronic items that are meant to make life easier for the consumers that purchase them. For example, you can use a Garmin GPS to help you when you're driving in your hometown, across the state or even to the other side of the country. If you're going to be traveling in a different country, such as Canada or if you're moving there, Garmin allows you to change the home country on your GPS device when you enter an address so that you have access to those maps.
Step 1
Turn on your Garmin GPS by pressing the power key.
Step 2
Choose the "Where to" option from the main screen of your GPS by touching it.
Step 3
Touch "Address" to start entering the address of the destination to which you want to travel.
Step 4
Enter the country of your choice when prompted to choose a country. You will then be able to choose a state or province, depending on which is appropriate for your new home country.
Step 5
Enter the city, street name and street number for the specific location to which you're traveling within your home country.
Step 6
Touch the "Done" option when you're finished to get directions to the new location you entered.