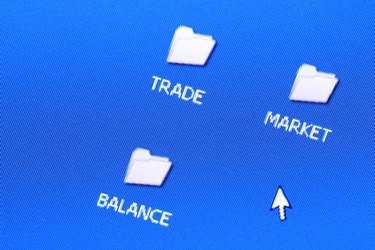 There are several ways to customize a Windows desktop, including font customization, color and increasing or decreasing the size of icons. Increasing the size of desktop icons can make navigation clearer for people with vision problems, or can cater to a user's personal preferences. By using the Properties menu in Windows, adjust the size of desktop icons.
Step 1
Right-click in a blank spot on the desktop. Choose "Properties" from the list that appears. The Properties window will pop up.
Step 2
Select the "Appearance" tab at the top of the window. The Appearance window will appear.
Step 3
Click the "Advanced" button. When the Advanced window appears, select "Icon" from the Item drop-down menu.
Step 4
Use the up and down arrows to adjust the size of the icons. Hit "OK," then "Apply" to view the size change. Adjust as many times as needed until the desired size is achieved.