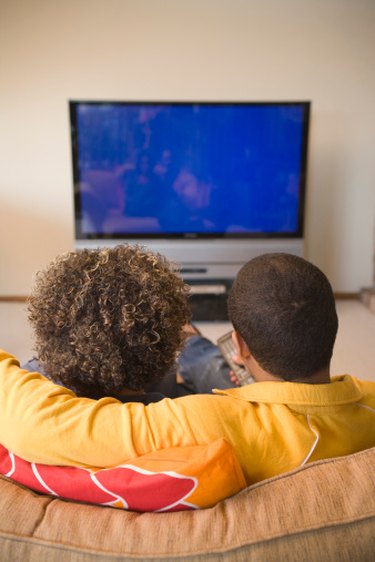 For the best picture results, the resolution on your Comcast cable television receiver box should always match the resolution of your television set. For example, if your TV has a resolution of 1080p then you'll want your Comcast receiver to output to 1080p as well. Having the receiver output to 480p in that situation will result in you viewing television in a much lower quality than your HDTV is capable of displaying.
Step 1
Turn on both your Comcast cable receiver box and your television set using their remote controls.
Step 2
Press the "Menu" button on your Comcast remote control to bring up your cable box's service menu. Highlight "Resolution" and select "OK" on the remote to enter the resolution settings.
Step 3
Select the appropriate resolution from the menu by highlight it and selecting "OK." You can choose from 480i, 480p (both standard definition resolutions), 720i, 720p, 1080i and 1080p. Select the resolution that matches the resolution of your television set.
Step 4
Select "OK" to save your Comcast resolution changes.