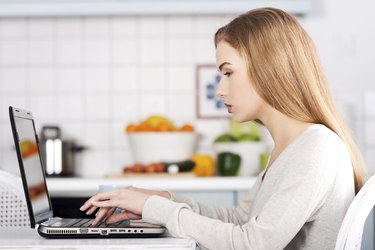 The App Store, available on all iOS devices such as the iPhone, iPad or iPod touch, allows you to download various applications to your device. If you are travelling, or moving to a new location, it is important to change the country or region on your device to reflect your current location. You can change the location of your App Store account from your iPhone, iPad or iPod touch's main menu.
Step 1
Tap "Settings" from the home screen of your iOS device.
Step 2
Tap "iTunes & App Store."
Step 3
Tap your Apple ID and select "View Apple ID" from the dialog box that opens.
Step 4
Enter your Apple ID password as prompted.
Step 5
Tap "Country/Region." Read the notification that appears on the screen, as it may be different depending on your Apple account. For example, if you have auto-renewing subscriptions, changing countries may disable these subscriptions.
Step 6
Tap "Change Country or Region." Select your country or region from the list provided. Tap "Done."
Tip
You must have an empty App Store account balance before you can change your location.
Warning
Changing locations may disable some apps if they are not available in your new region or country.
Information in this article applies to Apple iOS devices running iOS 7. It may vary slightly or significantly with other versions or products.