How to Change Your SBCglobal Email Password. The first emails didn't require any type of password for the user to gain access to her messages. Emails were sent to specific computers on a closed-circuit network. The only person gaining access to the message was the person with access to the particular workstation. As networks grew and people shared computers, the password was a quick and easy way to designate who could read an email. With the introduction of email through the Internet, user names and passwords became a must. You can change your SBCglobal email password in just a few minutes through your account settings.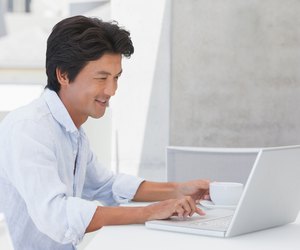 credit: Wavebreakmedia Ltd/Wavebreak Media/Getty Images
Step
Log into your SBCglobal account as you normally do to check your email through the Web. If you use Outlook or another email client, you will need to use the web-based email to change your password. Don't forget to change the password in your other email client, too.
Step
Find the "My Account" link at the top of the webpage, close to your user name, and click on the link.
Step
Provide your SBCglobal account password again to verify you have permission to make a change to your account.
Step
Click on the "Change Password" link near the top of the webpage.
Step
Type your current password one more time in the box beside "Current Password."
Step
Make up a new password using a combination of letters and numbers. You can use both lowercase and capitalized letters. The password should be something you can remember easily, particularly if you plan to check your email remotely in the future.
Step
Type the new password in the box beside "New Password" and in the box beside "Confirm New Password."
Step
Put the new password into the system by clicking the "Save" button.
Step
Log out of your email account, and log back in to make sure the new password works.