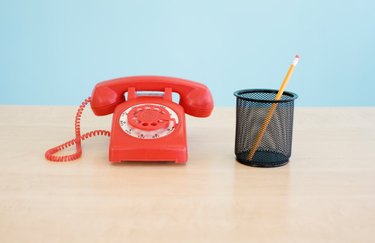 Virgin Mobile is an international network service provider for cell phones. Like many other cell phone companies, Virgin Mobile offers voicemail service, essentially a portable answering machine, to their customers. It's fairly common knowledge that you can retrieve your voicemail messages from your mobile phone, but you can also access your voicemail box from a landline phone.
Step 1
Pick up a landline phone and dial your mobile number.
Step 2
Press the "*" button when your hear your voicemail greeting.
Step 3
Enter your four-digit passcode to be taken to your voicemail inbox. From here, you can hear your messages, delete them or change your greeting, just as you would from your cell phone.