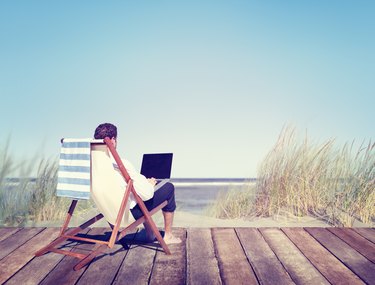 Verizon Wireless offers a variety of Internet services, including online bill pay and a usage tracker. The Verizon Wireless website also includes some text messaging services. For example, you can send text messages online from the Verizon site, but you can't view incoming text messages. You can also check the number of text messages received and sent during a billing cycle.
Step 1
Go to the Verizon website (see link in Resources).
Step 2
Sign in to your My Verizon account. If you have not set up your online account, click "Register" and follow the setup prompts.
Step 3
Click the "View Usage" button. Choose the phone that you want to check. You will see the voice, data and text usage. Your text message monthly allowance will also be shown.