Checking voicemail messages for missed calls does not have to be a complicated process. Verizon Wireless makes it simple to do without having to carry a cheat sheet around with you. Whether you are using a simple cell phone, or an enhanced smart phone, the way to access your voicemail messages is the same.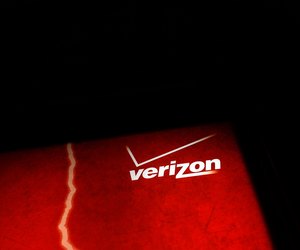 credit: Spencer Platt/Getty Images News/Getty Images
Step
Dial into the voicemail system by either pressing and holding the "1" button for two seconds or dialing your 10 digit wireless phone number.
Step
Enter your password using the keypad when prompted by the automated message.
Step
Press the "1" button on the keypad when the automated voice starts speaking. This will take you directly to your new messages and begin playing them.
If "Autoplay" is turned on, your messages will begin playing automatically without the need to press the "1" button.
Step
After listening to each message, press "7" to delete it or "9" to save it.